Biography
Mr. Glushon has over 40 years experience in land use, zoning, CEQA, real estate, real property and related litigation.  His representation includes property owners, community groups, local residents and applicants involving subdivisions, conditional use permits, variances, zoning adjustments, Specific Plan project permits, environmental review, building permits, and other related entitlements.
He also has extensive experience in real estate transactions, issues and disputes involving boundaries, easements, trees, construction, and other neighbor issues.
Experience
Mr. Glushon represented the prevailing party in the landmark case of Nasha v. City of Los Angeles (2004) 125 Cal. App. 4th 470 where the Court of Appeal set aside a Planning Commission decision based on a conflict of interest;  successfully represented a group of homeowners in getting the City of Los Angeles to revoke building permits based on inadequate environmental review of "piecemeal development of separate lots" upheld in the case of Arviv Enterprises, Inc. v. South Valley Area Planning Com. (2002) 101 Cal.App.4th 1333; represented the neighbors who filed legal action which resulted in the preservation of Runyon Canyon Park from a corporate logo sports facility; and successfully represented neighbors in forcing revisions of development projects including small lot subdivisions and proposed mansion ized out-of-scale homes.
Prior to entering private law practice, Mr. Glushon was a Deputy to Los Angeles City Councilman Marvin Braude and was involved in all aspects of zoning, planning, land use, building and safety and other work with City departments.  Mr. Glushon has served as a City Commissioner including the Board of Zoning Appeals, President of the Environmental Quality Board, Board of Neighborhood Commissioners, Telecommunications and Citizens Oversight Committee on Animal Services Bond Expenditures.  He has also served as a Los Angeles County Commissioner on the Citizens Economy and Efficiency Commission by appointment of Supervisor Zev Yaroslavsky.
In 1997, he was elected to represent the Eleventh City Council District on The Elected Charter Reform Commission for the City of Los Angeles which proposed a new City Charter that was overwhelmingly approved by the voters in June 1999.  He helped draft the new City Charter changes that established 7 Area Planning Commissions, streamlined the land use appeal process and created a system of neighborhood councils.  He is a Past President of the Encino Neighborhood Council, Encino Property Owners Association and Encino Little League.
Education
Mr. Glushon obtained his law degree in 1980 from Loyola Law School. He previously attended the University of Southern California and obtained his Bachelor of Arts in Political Science with an emphasis in local government from the University of California, Los Angeles
Leadership , Membership & Honors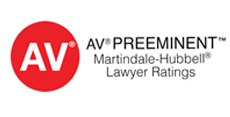 Mr. Glushon is an AV-Rated attorney by Martindale-Hubbell


Mr. Glushon has been selected by Super Lawyers 2013-2018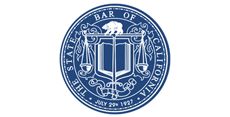 He is a member of the Los Angeles County Bar Association and a member of its Real Estate Section.



Mr. Glushon also serves as a Judge Pro Tem in the Los Angeles Superior Court and as a mediator.